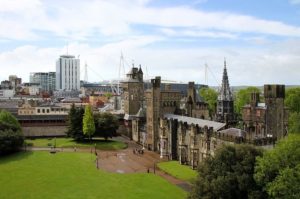 Cardiff, the capital of Wales since 1955 has embraced the role with vigor, emerging as one of the leading urban centers in the new millennium. Spread between an ultramodern waterfront and an ancient fort, Cardiff has seemingly surprised even itself with how alluring it has become.
Cardiff Castle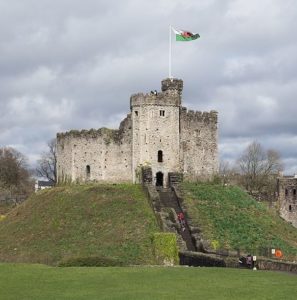 At its heart is a medieval keep, but it is the later additions to the castle that capture the imagination. During Victorian times, flamboyant mock-Gothic features were implanted onto this relic, including a lavish banqueting hall and a clock tower. You can access some of this extravagant fantasy world with regular castle entry while the rest of the castle can be visited as part of a guided tour. From 1776 – 1947, when the castle was donated to the city, it was the Butes private domain, the family that transformed this city from a small town to the biggest coal port in the world. The motte-and-bailey Norman shell keep and the 13th-century Black Tower are the most traditional castle-like bits.
Bute Park
Flanked by the River Taff and the Cardiff Castle, this park was donated along with the castle to the city in 1947. With Llandaff Fields, Pontcanna Fields, and Sophia Gardens, it forms a green corridor stretching northwest for about 1.5 miles to Llandaff. All used to be part of the vast holdings of the Buttes. Cooper's Field is a stone circle erected when this city hosted the National Eisteddfod in 1978. Drawn out in brick on the nearby lawn are the 13th-century Blackfriars Priory dimensions, which was in 1404 destroyed when Cardiff was attacked by Owain Glyndwr. In 1538, the building was finally vacated when Britain's monasteries were dissolved by Henry VIII.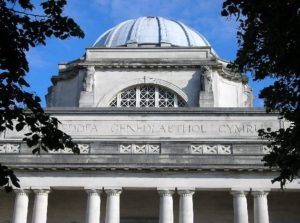 National Museum Cardiff
Mainly devoted to art and natural history, this magnificent neoclassical building is the centerpiece of the 7 institutions scattered around the country that jointly form the National Museum. It is one of the best museums in Britain; you will need at least 3 hours to do justice here. The Evolution of Wales exhibition whizzes visitors through Wales geological history. It is a lively multimedia exhibit placing the country into a global context. Aerial footage of the country's landscape and films of volcanic eruptions explain the formation of the scenery, while woolly mammoths and model dinosaurs help the children interested.
St. Fagans National History Museum
Historical buildings from different parts of the country have been demolished and reconstructed in the semi-rural surrounds of St. Fagans village. Over 40 buildings are on display, including an 18th-century Unitarian chapel, a school, a watermill, barns, and thatched farmhouses. You will need about half a day to do justice to the entire complex.